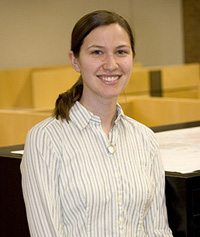 Contact Me
About Me
Tabatha A. Farney
I'm the Web Services Librarian (which means I develop and maintain the library's web presence), but I also handle reference, collection development, instruction and research. I'm using this site to share my research (and a little bit about myself) as am I'm an open access advocate.
My Liaison Areas
I provide collection development, library instruction, research assistance and contact for:
Criminal Justice
Political Science
Public Affairs
Sociology
If you're a UCCS student or faculty in any of these areas, always feel free to contact me with any questions or suggestions you have.
My Research Interests
If you have already looked at my publications, presentations and projects, then you probably noticed my research tends to center on technology and its uses.